How is the successful pharmacy of today different from before?
Here are the universal principles that 70% of pharmacies find challenging to implement consistently.
Click on the image below to watch this short video:
1. maximizing your sales (and profit margin) while you minimize your expenses.
2. Creating efficiencies using systems or technology which have a good return on investment.
These will ultimately help you reduce your operating expenses and free up your staff to make front of shop sales.
Many pharmacists are just trying to get through the day. It's normal to focus on the squeaky wheel first….but multi millionaire pharmacists fix the 'grinding gears' because they slow down the train before they become bigger problems than the 'squeaky wheels'.
They work ON the business instead of just IN it.
So, what are the other secrets that the multi millionaire pharmacists haven't thought to share, which'll take your pharmacy business from good to great?
Case Study
A client of Pharmacy Profit Secrets used the strategies we taught them and at the end of 12 months had decreased their time in the pharmacy by 25%, improved sales turnover by 27% and increased Gross Profit from 33% to 37%.
Want to know how they did it?
Firstly they kept adapting. They focused on how they could improve their existing systems and offerings and create and implement new ideas.
They also analysed their business quarterly, identifying their strengths, weaknesses and gaps, opportunities in their pharmacy, their staff and community and the potential threats to success.
They brainstormed solutions with staff.
They also utilise expert independent advice to refine their ideas and provide them with proven strategies to help them achieve their objectives quicker.
They set goals, created a plan and involved others in the implementation.
The Key Philosophies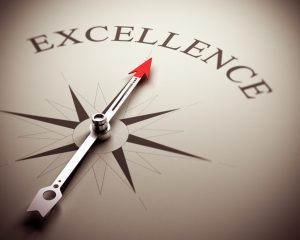 They invested 80% of their time on the 20% of actions that would move their business forward, focusing ON the business not in it. They refused to get side tracked and because of that they've had real, measurable success.
They now consider time as valuable as revenue and sales.
The more time you have, the more revenue you can generate and the bigger difference you'll make in your community. The more time your staff has, the greater the opportunity for them to understand and fulfill customer needs and increase sales.
Like my client, multimillionaire pharmacy owners don't waste time or valuable staff energy and resources on tasks that can be replaced by a service or robotics. As well as greater customer interaction, outsourcing also allows you to engage, motivate, manage and lead your team.
21st Century Solutions
You could use a DAA packing service which gives your staff more time and opportunity to engage customers, sell from the front of the shop and build DAA numbers. Convert your webster packers from a business cost to an asset.
Another example: EasyEmployer. They take care of payroll, award interpretation, rostering, time sheet management. This was a game changer for my client. It helped them better control and reduce labour costs. More time, less wasted dollars. Clever.
How about fully automating your dispensary with a robot doing automatic stocktakes, unpacking of stock and picking medications for scripts? Again, redeploying staff into revenue generating roles positively impact your bottom line.
Multimillionaire pharmacists stay at the forefront of what's available and carefully calculate their return on investment, constantly reviewing and refining their systems' effectiveness and focusing strongly on marketing and sales.
Marketing is the only activity that brings in new customers and creates loyal advocates who visit more and buy more from your pharmacy.
In Conclusion
As Zig Ziglar said, "it's lack of direction not lack of time that is the problem. We all have twenty four hour days".
Multimillionaire pharmacists put their energy and efforts into goal setting, creating strategies, planning, delegating, implementing, reviewing progress and correcting course.
Utilising technology to free up time so staff can sell and focusing proactively on marketing are the hallmarks of multi millionaire pharmacists and will take your pharmacy from good to great.
Are you ready to make your pharmacy great?
If you are, then download this great checklist outlining the top 10 factors you need for pharmacy success. Just click on this link: Pharmacy Breakthrough Checklist and download your free Checklist NOW!